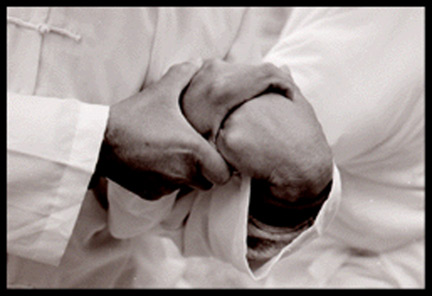 CHINA'S LIVING TREASURES

is a video series composed of demonstration and instructional titles. It is dedicated to the preservation of the traditional martial and healing arts of China. In the demonstration videos the most famous Masters of China perform a variety of internal and external Kung Fu systems. The range of the instructional topics is beginning, intermediate, and advanced including Tai Chi Chuan, Chi Kung(Qigong), Pa Qua Chang, Hsing I Chuan to name a few. Aside from their archival value, the videos in this series should be of interest to anyone curious about China, and particularly to any practitioner of the these arts. We believe that the DVD is the best archival format, but we have had requests for streaming ability due to the evolution of technology. Beginning in mid 2017 we will start to upload the series for streaming. The titles will be released sequentially starting with Volume One and will be available in 33 countries for rental or purchasing. Links to the streaming platform will be added to the web pages as they become available. If you wish to be notified immediately, when specific titles are released,
click here
and subscribe to 108taiji.
WE ACCEPT



Unsolicted Customer Comments
"China's Living Treasures is the best tape series on martial arts and on one of China's greatest contributions to the world and the human race. Thank you for your dilligent efforts in this regards." - D.H. - Virginia

"Thank you very much for your prompt response and processing of the order. I've never been dissapointed when dealing with China's Living Treasures videos, Thanks again and keep up the good quality" - H.M. - Ohio.

"The taiji fundamentals videos I received recently are great!" - V.B. - Vermont
"Great resource!" K.K - California

"Got the dvd today.  Thanks for the super fast shipping & great service!" - C.S.- Virginia
"I started watching the 2nd Wild Goose(vol.46). I am happy with the quality of recording and the quality of teaching. What i like about this dvd,is that the master shows  where the acupuncture points are,and explains where to put the hands."
- G.M. - Saudi Arabia
"Thanks for the prompt handling of my order.  Also, many thanks for providing so many high quality training videos for such a wide variety of Chinese arts in excellent English translation that is very easy to learn from for an English-speaking person." - T.R. - Minnesota
Custom Search