V
OLUME
T
HIRTY
S
EVEN


Y

ANG

F

AMILY

T

AIJIQUAN - (Part 1)

T
RAINING
B
ASICS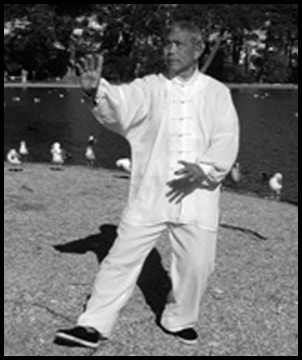 Master Lu Gui Rong
YANG FAMILY TAIJIQUAN - (Part 1)
TRAINING BASICS

INSTRUCTION
- 65 MINUTES
PRODUCT: Volume Thirty-seven -- $49.95 - Item: SKU037
If you don't wish to purchase the DVD format, streaming this title to rent or purchase is available by clicking here.
Master Lu Gui Rong's exploration of the internal martial arts has spanned over 50 years. He is respected for his depth of knowledge of the history of the Shanghai martial arts community with regard to various systems and practitioners. He is a master of Yang taijiquan, Wu (Hao) taijiquan and Dayan (Wild Goose) qigong. His Yang taiji lineage is traced from Wu Hui Chuan, an early student of Yang Cheng Fu. Master Lu studied with several of Wu Hui Chuan's senior students including Zhang Yu and Wui Gui Qing, nephew of Wu Hui Chuan. The Ten Basic Exercises and Eight Gates Drills are derived from this branch of taijiquan.
Section One
The Ten Basic Exercises are traditional methods of focusing on the qualities of the individual components of the movements in order to develop skill in directing external and internal body movement.
Section Two
The Eight Gates Drills specifically focus on Peng (ward off), Chi (press), Lu (roll back), An (push), Lieh (split), Tsai (pull down), Chou (elbow), and Kao ( shoulder strike).
Custom Search