VOLUME EIGHTEEN
CHEN TAI CHI CHUAN - (Part 6)
CHIN NA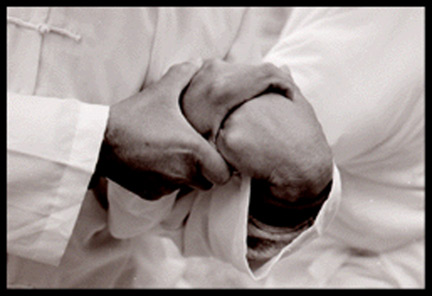 CHEN TAI CHI CHUAN (Part 6)
CHIN NA - JOINT LOCKING AND GRABBING TECHNIQUES
INSTRUCTION - 63 MINUTES
PRODUCT: Volume Eighteen -- $49.95 - Item: SKU018
If you don't wish to purchase the DVD format, streaming this title to rent or purchase is available by clicking here.
The Chen styles of taijiquan are especially known for their "chin na" (grabbing and joint locking). Master George Xu of Shanghai teaches these techniques from the first solo form of the Chen style tai chi system covered in
Volume10 and Volume 11.
Custom Search