V
OLUME
F
ORTY
E
IGHT

V
OLUME
F
ORTY
N
INE

C
HEN
T
AI
C
HI
C
HUAN
-
(Parts 10 & 11)
P
AO
C
HUI
- C
ANNON
F
IST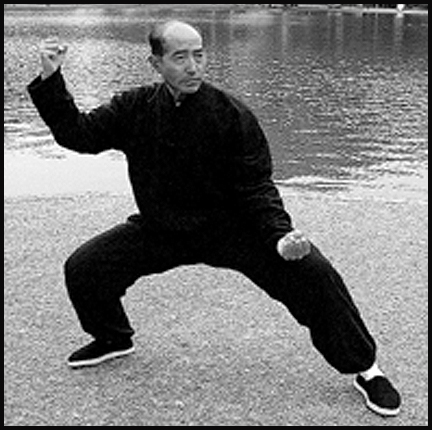 Master George Xu (Xu Guo Ming)
ADVANCED CHEN FAMILY CANNON FIST (Part 1)
SECTIONS ONE AND TWO
INSTRUCTION - 79 MINUTES
PRODUCT: Volume Forty-eight -- $49.95 - Item: SKU048
Pao Chui or Cannon Fist is the second Chen taiji open hand form. Its lineage is from Chen Zhao Kui, son of the famous Chen taiji master Chen Fake. This form balances the slowness, softness, and stability of the first form with swiftness, hardness, jumping, and stomping. The two together emphasize the yin and yang of softness and hardness of Chen taijiquan complementing each other. The form repetition segments are divided into six groupings in section one and ten in section two. The individual sections are performed at normal practice speed at the beginning and end. The volume concludes with both sections one and two performed a normal practice speed with movement names.
ADVANCED CHEN FAMILY CANNON FIST (Part 2)
SECTIONS THREE AND FOUR
INSTRUCTION - 77 MINUTES
PRODUCT: Volume Forty-nine -- $49.95 - Item: SKU049
This volume continues with sections three and four. There are four groupings of movements in each of the form repetition segments with the specific section demonstrated at the beginning and end of the groups. Also, both sections three and four, as well as, the entire form are demonstrated at normal practice speed continuously. The volume concludes with Ten Combination Circle Drills drawn from the form designed to develop the circular motion of the dantians as the originators of external movments.
Custom Search